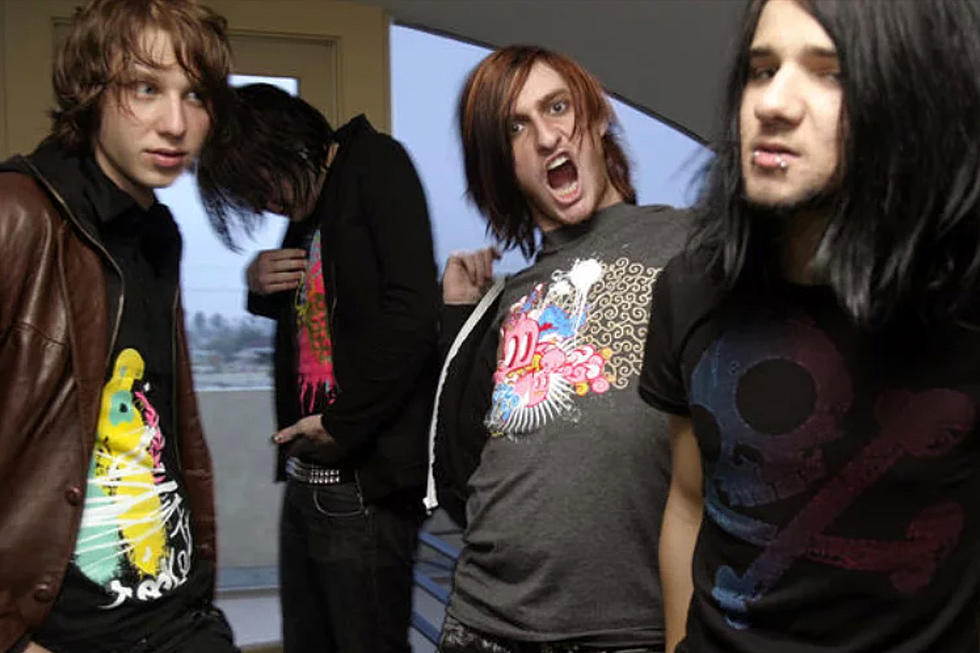 From First to Last Still Have Unreleased Music With Sonny Moore
Epitaph
For years, fans have been speculating that a new From First To Last record is in the works. On a new episode of the Sappenin' Podcast with Sean Smith, one of the founders of the band, Matt Good, details that while a full record is not currently in the works, there may be a few unreleased demos hiding in the shadows.
After the band's release of "Make War" in 2017, Good says there are still two "pretty fleshed out" demos in the band's catalogue with Skrillex mastermind Sonny Moore. Good doesn't clarify whether or not one of those demos turned into the band's 2018 song, "Surrender." However, even if it were, that still means fans could expect at least one new track on the horizon.
"We wrote "Make War" and that was the only idea," Good says. "That was literally the only thing. We put all of our eggs into one basket. And, after that, there was two other demos that are pretty fleshed out."
In regard to the heavily rumored From First To Last album, Good shares that he has been trolling fans on the internet the entire time, stating that the band never recorded a full LP.
"My favorite thing to do lately is go online and tell everyone we made a whole album and just never reply again," Good says. "The other day, someone was posting abut how they loved one of our older records and I was like, 'Yeah that one used to be my favorite but now the new one we just recorded is.'"
While this news may be disappointing to some fans, Good doesn't completely rule out the possibility of a new record happening sometime in the distant future.
"At the end of the day, Sonny is a busy ass guy," Good says. "And because we have decided to reform the band in its original lineup, I don't see any way to go forward now without it being the four of us. I just don't think there is any room left for a changing of lineup at this point. It's too confusing for the fans. I really think that as a story goes, the plot, the end of the story being we all got back together is the right ending. Until he's ready to do something, I just don't think it can happen."
You can listen to the full episode featuring Good below.
Most Anticipated Albums of 2020