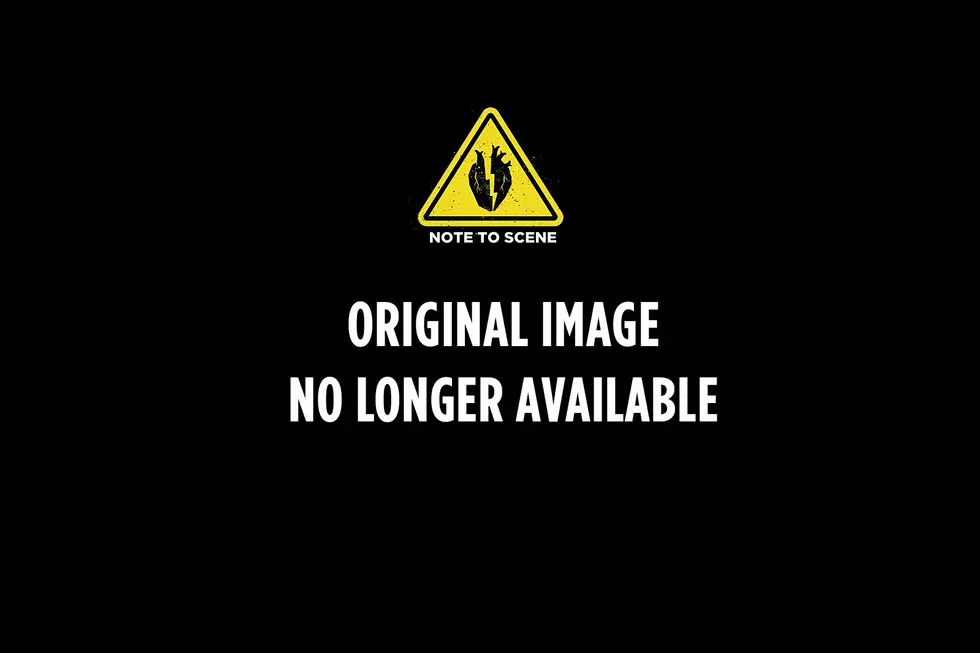 Craig Owens Is Ready to Announce a D.R.U.G.S. Reunion Tour
Craig Owens has stated he is ready to announce a Destroy Rebuild Until God Shows reunion tour.
Owens, formerly of Chiodos, took to Twitter to share the news, stating "CORONA NEEDS TO HURRY SO I CAN ANNOUNCE THIS NEW D.R.U.G.S. TOUR." Check out his post below:
Earlier this year, D.R.U.G.S. dropped a new song, "King I Am." The standalone single was the first material from the band since 2011's sole, self-titled debut album.
Owens, the only founding member left in the band, was the subject of a Note To Scene piece earlier this year titled 'What Happened to Craig Owens?', in which we charted his rise to prominence with Chiodos and D.R.U.G.S. and his more recent forays into electronic music under the badxchannels moniker.
We also took a look at Owens' career in a Note To Scene podcast back in March — listen here.
Following early success with the albums All's Well That Ends Well and Bone Palace Ballet: Grand Coda, Craig Owens split from Chiodos in 2009, the band's statement at the time described them as having "let Craig Owens go" amid rumored tension between the parties. Owens had spent much of his time in Chiodos working on other projects, with the Sound of Animals Fighting, Cinematic Sunrise and Isles & Glaciers all launched during his first stint with the band.
Destroy Rebuild Until God Shows, Owens' next project, was a brief success. Their self-titled debut album opened with first week sales of 14,000, which, while modest in comparison to the scene's biggest bands, was by no means a failure (Chiodos' comeback album with Owens, 2015's Devil, did 18,000 its first week). Receiving critical acclaim for their LP, the band also headlined the AP tour with Black Veil Brides and bagged a summer-long main stage slot on Warped Tour in 2011.
Following Owens' 2012 reconciliation with Chiodos and the remaining members quitting the band, D.R.U.G.S. effectively went on hiatus, but it nows seems that, once the coronavirus outbreak settles, the band will be back touring.
No tour dates or details about the band's current line-up have been confirmed.
The 20 Most Anticipated Albums of 2020
Most Anticipated Albums of 2020