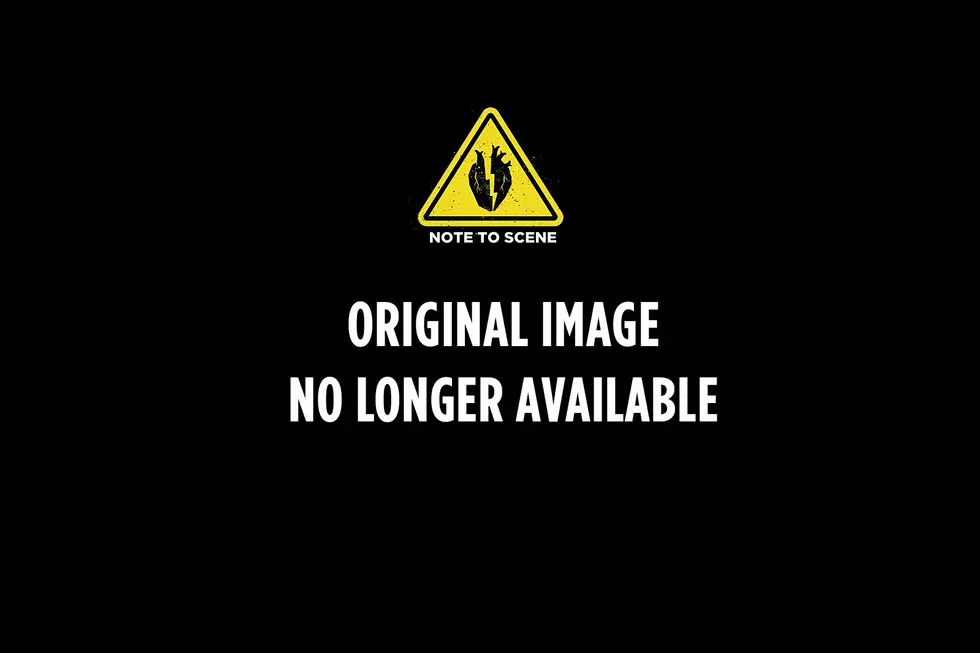 Destroy Rebuild Until God Shows Release Comeback Song 'King I Am': Listen
Former Chiodos singer Craig Owens' early-2010s post-hardcore supergroup Destroy Rebuild Until God Shows (D.R.U.G.S.) are back with a new song called "King I Am." The demo version was shared today alongside an interview in Forbes. Listen to it down toward the bottom of this post.
"D.R.U.G.S. was originally set up as my band post-Chiodos," Owns explained in the interview. "This was something I had always planned on doing. I just wasn't ready to do it until now."
Fans got privy to the tune when a leaked release date for the single emerged earlier this week. A Twitter user uncovered the song's cover art and other details, which stemmed from the Russian social networking site VK.
Listeners can hear the studio version March 3, which was the release date for "King I Am" displayed on the leak. Once the info cropped up on Twitter, it naturally made the rounds to other websites such as Reddit.
Going by interactions across social media, however, it appears that no other past members of Destroy Rebuild Until God Shows are involved in the current iteration of the act. It seems the project is now Owens' alone.
Interestingly enough, Note to Scene recently inquired about what became of Owens. The singer and songwriter seemingly dropped off the radar after fronting Chiodos for two separate stints, later dabbling in a few other projects and finally emerging as badXchannels by 2016.
But longtime emo-heads may be more interested in a return of D.R.U.G.S. Originally active from 2010 to 2012, the outfit released their self-titled debut in 2011. The Live From Hot Topic EP materialized the same year. But the band broke up after Owens rejoined Chiodos for his second tenure in that group.
Either way, it seems the musician takes to heart what listeners think about his current and previous work. Speaking to Forbes this week, Owens described his mental process when encountering criticism.
"I try my best to detach myself from negative comments," the musician explained. "Over time I've learned how to channel my responses and that kind of energy into music. But I'd be lying if I didn't say it hurts my feelings."
Destroy Rebuild Until God Shows, "King I Am" (Demo Version)
The 20 Most Anticipated Albums of 2020