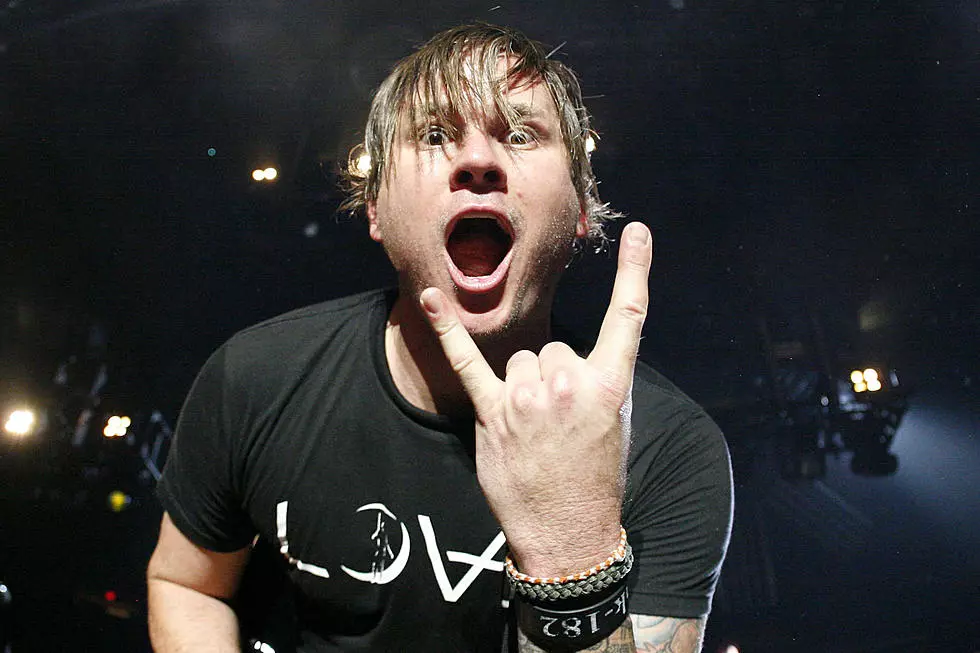 Tom DeLonge Features on New EDM Song – Listen
Cory Schwartz, Getty Images
Blink-182 and Angels & Airwaves' Tom DeLonge has just released an EDM song.
"Paper Thin" is a collaboration between DeLonge, Angels & Airwaves and EDM artist ILLENIUM. Check it out below:
The release of "Paper Thin" follows ILLENIUM's recent ASCEND (Remixes) LP, which is a collection of fresh takes on the tracks that made up the producer's 2019 album of the same name.
Angels & Airwaves dropped the standalone single "All That's Left is Love" back in April. More recently, DeLonge was in the news for suggesting aliens could have been present at the birth of Jesus.
ILLENIUM/Tom DeLonge/Angels & Airwaves "Paper Thin" Lyrics:
Verse 1: I see you at the window cill
The rain it won't stop, the air it's so chill,
I never heard the words you said
The phone it can't ring, if the heart is dead,
You carry round your box of glass
With wounds so sharp, that they cut too fast
Runnin' when the sky comes down 
Growin' more cracks, when you can't be found, yeah
Pre-Chorus: I Took your hurt
And made it mine
Do my best
To justify it
Call it pleasure but it feels like pain
So how we let it get this way
Your broken heart
Was just like mine
We built these walls
And hid inside 'em
I said I wouldn't let you in
And now you know I'm paper thin
Verse 2: Maybe I'll just let you down
But look at those eyes,
I'm thinkin' too loud,
and Maybe I'll just bide my time
So when it feels right, you can be mine, then
Didn't know it'd be so late, drinking all night, and numbing that shame
Guessin' I'll be careful now I'm holdin' your past, ill carry you out
Chorus: Don't lie to us
Don't lie to us
Don't hide from us
Or anything, or anyone, 
It will make me spin 
Now you know I'm paper thin
13 Emo Albums With No Bad Songs
Emo Albums With No Bad Songs