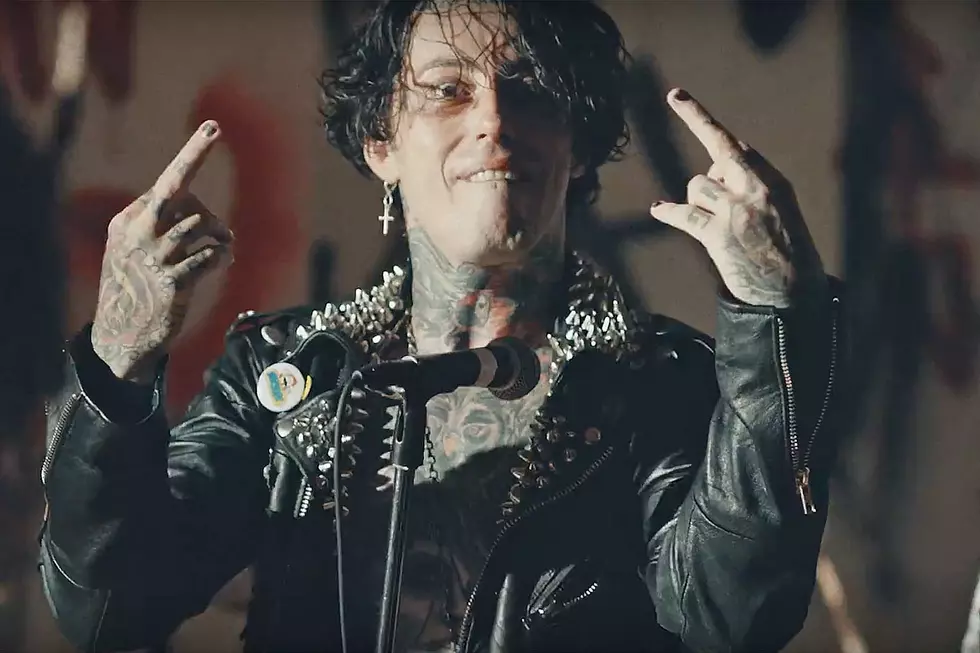 Ronnie Radke Calls Out The Word Alive Vocalist for Saying Trapt's Vocalist Is on Drugs
YouTube, Epitaph
This week, the nu-metal act Trapt exploded in an angry social media tirade that was described as a "spectacular Twitter meltdown" by Slate on Wednesday (March 18).
Its effects are still reverberating. After other rock and metal bands formed an apparent alliance to take Trapt down in response, The World Alive vocalist Tyler "Telle" Smith decided to chime in.
But Falling in Reverse frontman (and frequent Twitter presence) Ronnie Radke wasn't having what Smith was saying.
On Thursday (March 19), Smith alluded to drug use when referring to the behavior of Trapt figurehead Chris Taylor Brown. See the screenshot below.
"This is the most excitement he has had in nearly two decades I'm sure he's doing a few lines to keep awake and savor every second lol," The Word Alive singer said.
Radke's reply was swift. The Falling in Reverse bandleader had some incredulous words for his fellow musician.
"But this ain't petty right telle?" Radke shot back in a quote tweet that included Smith's message. "Only when I express my concerns about topics I feel should be addressed. Should I pull the 'can't we all just get along" card too? LMFAOOOOO."
The Word Alive singer wasn't the only one to take issue with the Trapt member's meltdown. Power Trip frontman Riley Gale jumped into the mix this week as well, the metal vocalist challenging Brown to a contest comparing the two groups' respective audience sizes.
Meanwhile, the Trapt frontman confirmed that he would "stand by everything" he said over the preceding days.
55 Scene Albums That Went Platinum