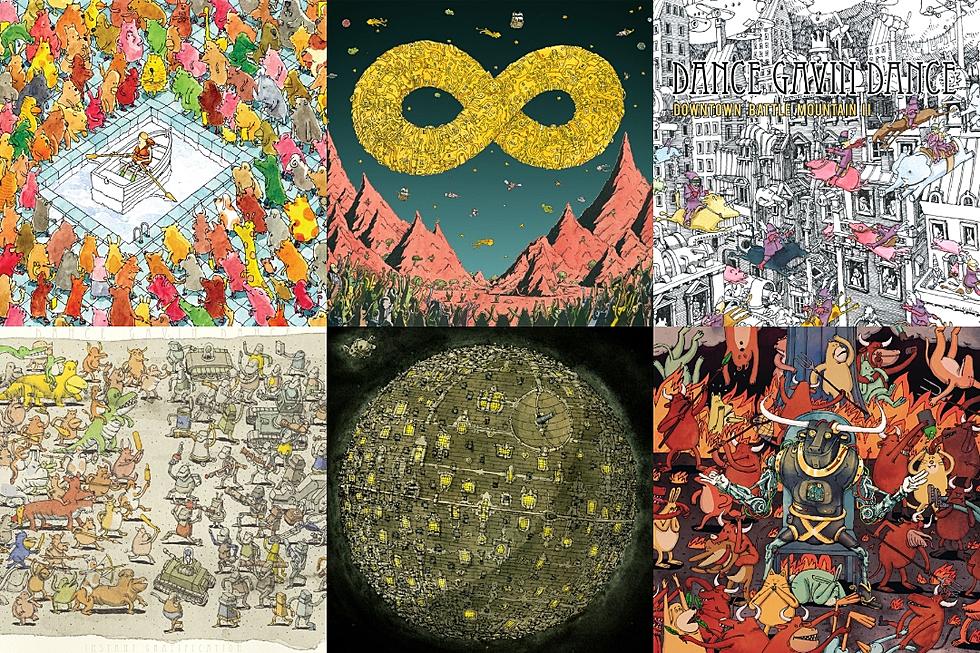 Podcast: How Dance Gavin Dance Became One of the Scene's Biggest Bands
Rise Records
Dance Gavin Dance are one of the scene's biggest bands in 2020. How the hell did we get here? Tyler does a comprehensive dive on the band's numbers throughout their entire career, addressing how drama, fictional storylines and making the right music all fed into Dance's current status.
From Jonny Craig to Kurt Travis and now Tilian Pearson, everything gets unpacked. That includes a discussion about how the band are about to have the biggest moment of their career with Afterburner ripped out from underneath them.
There is also news from Falling In Reverse, The Used, The Ghost Inside and Enter Shikari. As alluded to in the episode last week, Falling In Reverse's "Popular Monster" is now the No. 1 song on Rock Radio in the United States.
This is the band's first No. 1, and comes on the heals of the death of their guitarist Derek Jones. The Used have a new album — and it's not great. The Ghost Inside returned with their first new song since their tragic bus crash in 2015. They also announced that their self-titled album will be released on June 5 via Epitaph. Finally, Enter Shikari had the biggest debut of their career in the U.K. with their new album, Nothing Is True and Everything Is Possible.
Listen below and subscribe to the show on iTunes, Spotify and Stitcher. And check out the show's Spotify playlist here.
The Best Emo Song of Every Year Since 1998