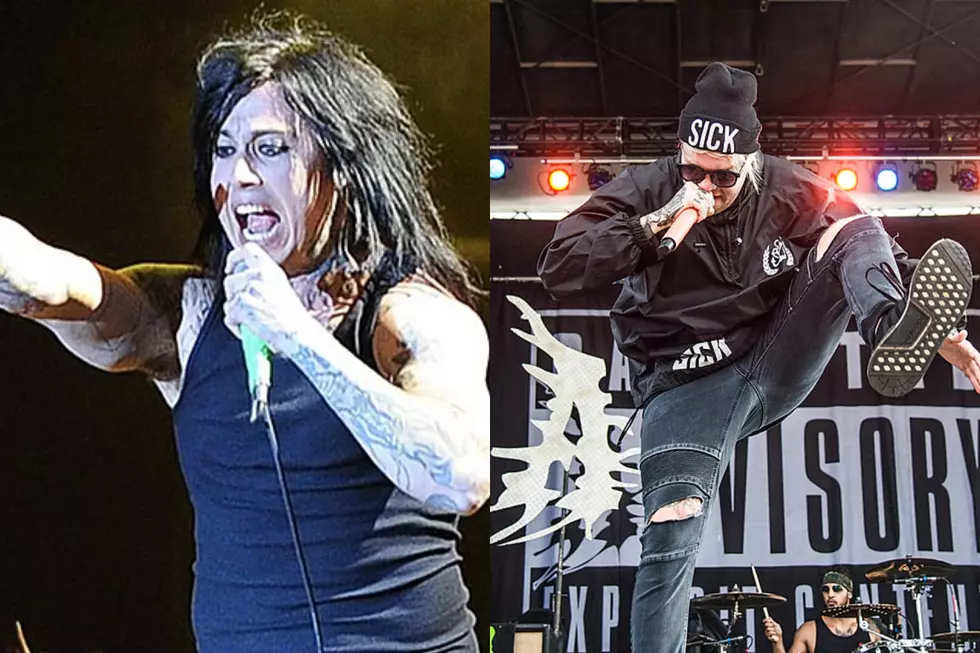 Ronnie Radke Puts Fronz on Blast for Saying He's a Better Rapper: "I Will End Your Life"
Jason Merritt, Getty; Amy Harris, Loudwire
Ronnie Radke has put Fronz on blast after the Attila frontman claimed we was the better rapper of the two.
On Friday (Oct. 16) Radke, the ex-Escape the Fate vocalist – who now fronts Falling in Reverse – responded to an Instagram story by Fronz, where the latter claimed that, while Radke was "a better singer," the Attila firebrand felt he was "just being truthful" in stating that he's "a better rapper."
Unsurprisingly, Radke didn't seem to agree. "@FRONZ1LLA you're a good screamer. But you aren't even close to me at rapping. I will end your life," Radke fired back.
Check out the initial interaction below:
The two then continued their exchange, with Radke suggesting Fronz was deluded if he thought he was the better rapper.
However, Radke was quick to squash the disagreement between the two after fans began revelling in the stand-off.
"@FRONZ1LLA 
and I ain't rap battling, it's how he feels and I disagree. Get over it people," he later tweeted.
Radke and his band Falling in Reverse are currently riding off the success of 2019 single "Popular Monster." The standalone song, released last November, was a rock radio hit for the band, and currently stands at over 60,000,000 streams on Spotify – of their tracks, only "The Drug in Me is You," the title-track from Falling in Reverse's debut album of the same name, has more plays.
"Popular Monster" also hit No. 1 on the Billboard Rock Chart. Falling in Reverse's last single, "Carry On," dropped in July and currently has just shy of 6,000,000 streams.
Attila's most recent single, "Cancelled," was released back in May. In June multiple members of Attila were accused of sexual misconduct (including Fronz), which resulted in the firing of their drummer Brian McClure.
55 Scene Albums That Went Platinum
Scene Albums That Went Platinum