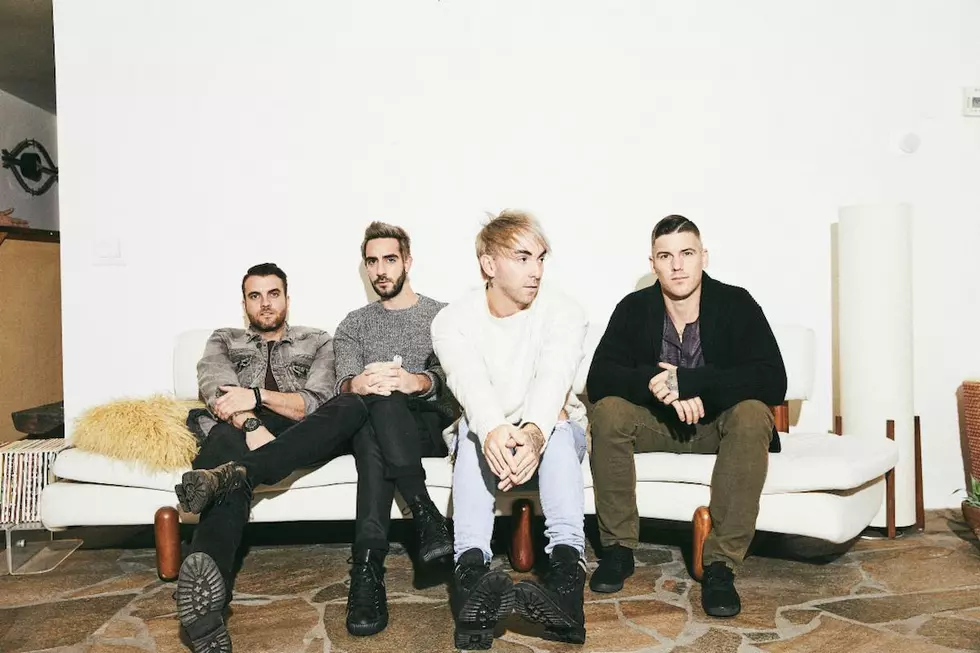 All Time Low Suggest New Album 'Wake Up, Sunshine' Is a Throwback
Fueled by Ramen
All Time Low have announced a new album called Wake Up, Sunshine.
The effort arrives April 3 via Fueled by Ramen — pre-orders are available now. Going by last month's sonic reintroduction of the band with "Some Kind of Disaster," it appears that Wake Up, Sunshine represents an attempt to recapture the early days of the Maryland-born rockers. Further, the group's members drive home that throwback focus in a press release that accompanied the album announcement Monday (Feb. 17).
"We got back to how we started," frontman Alex Gaskarth said. "It had been a long time since the four of us made a record under one roof. That became a central theme. We've been a band for 17 years. Everybody brought something to the table. A lot of what you're hearing came from those magic moments together."
Guitarist Jack Barakat added, "I think we accomplished something special. By putting our four heads together, we were able to make a classic All Time Low album."
The album includes guest spots from blackbear and The Band CAMINO.
Just weeks ago, the band declared the "Young Renegades are no more," a reference to the outfit's 2017 album, Last Young Renegade. "Reintroducing your favorite disaster, All Time Low," they said.
This week will see the release of another new All Time Low song. Album track "Sleeping In" is set to premiere Thursday (Feb. 20) on BBC Radio 1. See the Wake Up, Sunshine album cover and track listing below.
All Time Low, Wake Up, Sunshine Album Art
All Time Low, Wake Up, Sunshine Track List
1. "Some Kind of Disaster"
2. "Sleeping In"
3. "Getaway Green"
4. "Melancholy Kaleidoscope"
5. "Trouble Is"
6. "Wake Up, Sunshine"
7. "Monsters" (Featuring blackbear)
8. "Pretty Venom (Interlude)"
9. "Favorite Place" (Featuring The Band CAMINO)
10. "Safe"
11. "January Gloom (Seasons pt. 1)"
12. "Clumsy"
13. "Glitter & Crimson"
14. "Summer Daze (Seasons pt. 2)"
15. "Basement Noise"
See All Time Low in the 20 Most Anticipated Albums of 2020