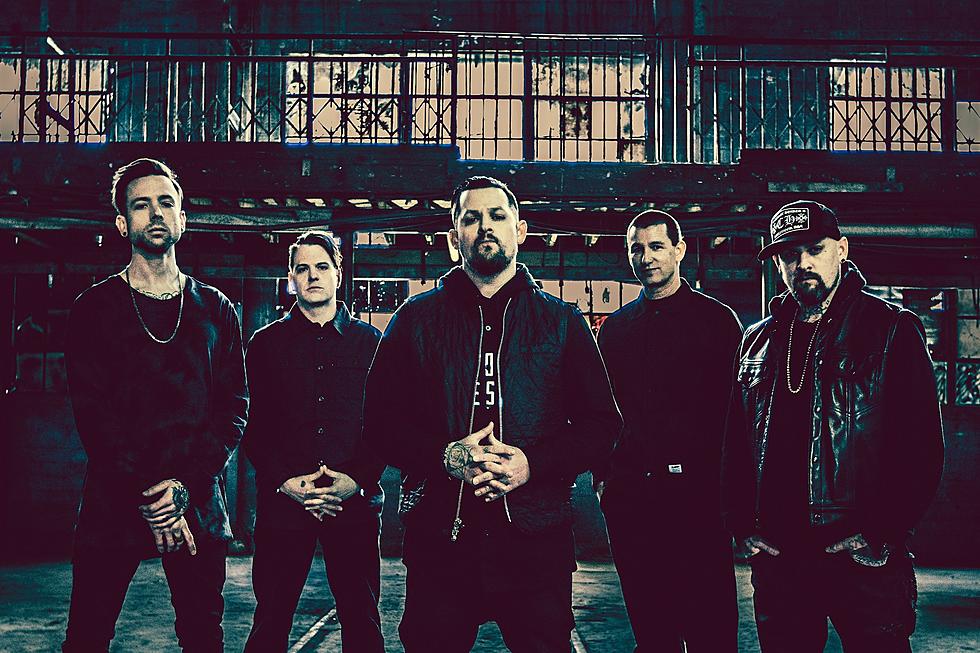 Good Charlotte Return With New Song 'Last December'
Ville Juurikkala
Good Charlotte are back with their first new song in two years, "Last December."
While GC members have worked on plenty of collaborations with other artists over the past couple of years since the release of their 2018 album, Generation RX, the song marks the first new music from the band since that album's release.
The track arrives at the end of a difficult year felt around the world, but 2020 was also the 20th anniversary of Good Charlotte's self-titled debut album, which is why the band wanted to release this song, says founding member Benji Madden.
"2020 being the 20th anniversary of our self-titled debut album really made us feel like we wanted to release something for those fans who've gone on this journey with us," Madden says. "The holidays can be a rough time of year. Thinking of the ones we've lost and longing for moments that have passed us by is definitely a part of the joy and melancholy. This song for us speaks to both sides of those holiday feelings and we hope it brings some solace to anyone who needs it."
The pensive new track and accompanying music video feels very fitting for 2020 and can be experienced along with the track's lyrics below.
Good Charlotte – "Last December" Music Video
Good Charlotte "Last December" Lyrics
His friends all come to the funeral underdressed
They stuck around for an hour or so and then they left
But I couldn't take it personal, I laughed
I was dwelling on how time just goes so fast
And if I never do it better than the way I did before
I can live with that, it's whatever, I wouldn't trade it for the world
That's just the life I guess, and it's never what you expect
Everything's okay and then we die, but it couldn't be better
That's just the life you get, and nobody gives a shit
Every time it hits me I still cry, but it couldn't be better
In the end and after it all, there was nothing in general
You were my best friend, I was sad 'cause I knew that you didn't know
All the words we didn't say, all the time that slipped away
I wanna live inside those moments every day
And if we never do it better, than the way we did before
I could live with that, it's whatever. I wouldn't trade us for the world
That's just the life I guess, and it's never what you expect
Everything's okay and then we die, but it couldn't be better
That's just the life you get, and nobody gives a shit
Every time it hits me I still cry, but it couldn't be better
Things we didn't say, mistakes that we both made, none of that stays with me to this day.
The one thing I remember, last year in December, you said "it's just a dress rehearsal anyway"
If that's just the life we get and nobody gives a shit
Everything's okay and then we die
That's just the life I get, I guess I could live with it,
I still can't find the words to say goodbye
50 Greatest Pop-Punk Albums of All Time