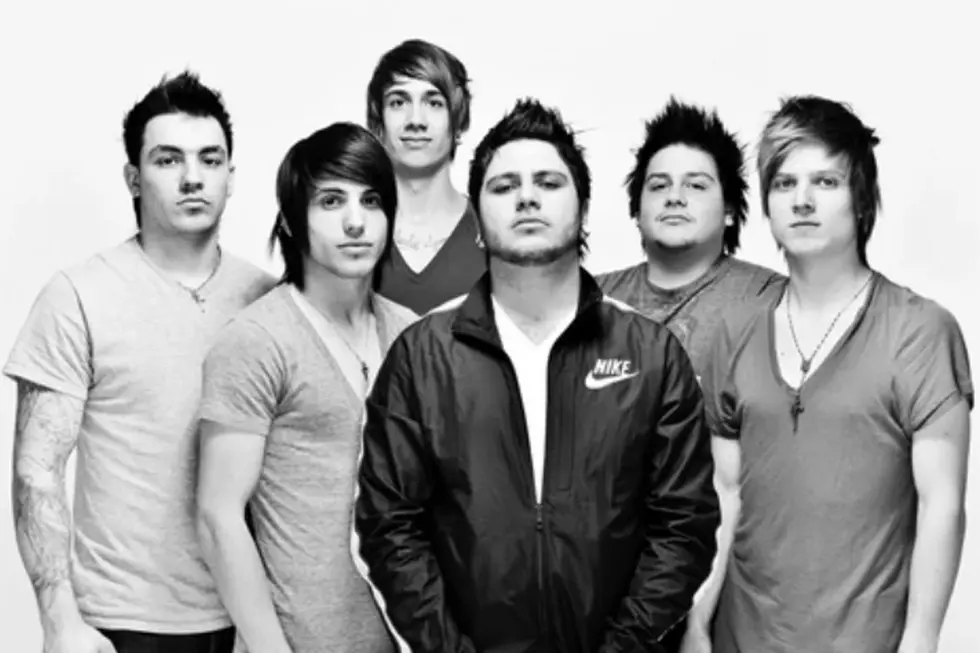 Abandon All Ships Return With New Song 'Maria (I Like It Loud)'
Rise Records
Have Abandon All Ships returned to the scene?
The Canadian crabcore act has been mostly absent from the spotlight since they released a comeback single in 2016. But as of late last month, a new song from the group has emerged.
The tune is called "Maria (I Like It Loud)," and it appeared suddenly on streaming services on Oct. 30. But is the number actually new? A quick YouTube search for Abandon All Ships plus the song title in question reveals fan-captured live clips of the tune dating back a decade. The track is actually a take on Marc Acardipane's "I Like It Loud," which was popularized in 2003 when German dance group Scooter covered it as "Maria (I Like It Loud."
So what exactly is going on with the group?
Perhaps the band that last released an album in 2014 (Abandon All Ships' third studio effort, Malocchio) is plotting a comeback. That's what one might glean from the outfit's Facebook profile, where they began posting again this fall after leaving the page silent for the better part of the last two years.
On Nov. 6, the band urged listeners to check out "Maria (I Like It Loud)" wherever they usually consume music.
"Check out your favorite streaming service for a little surprise," the band said in an update that included the single's cover art, an onstage photograph of a rowdy crowd at an Abandon All Ships gig.
Just two weeks before, the group left a cryptic Facebook update that only read, "Even if it rains and…" (Of course, longtime fans will quickly recognize that partial sentence as a lyric from Abandon All Ships' "Megawacko2.1." The song appears on the band's 2010 debut album, Geeving.)
That said, the bouncy, buzzsaw sounds of "Maria" will undoubtedly bring any scenester back to 10 years ago. The song, which comes in at under two minutes long, serves as a potent reminder of the band's power in their chosen milieu. It might be time to don a deep V-neck T-shirt and start a circle pit.
In their heyday, Abandon All Ships were signed to Rise Records in the U.S., via their Canadian record deal with Underground Operations/UMG. They released three albums before breaking up in August of 2014. They've staged a comeback once before, in 2016, with the standalone single "Loafting."
Abandon All Ships, "Maria (I Like It Loud)"
25 Scene Albums Turning 10 in 2020