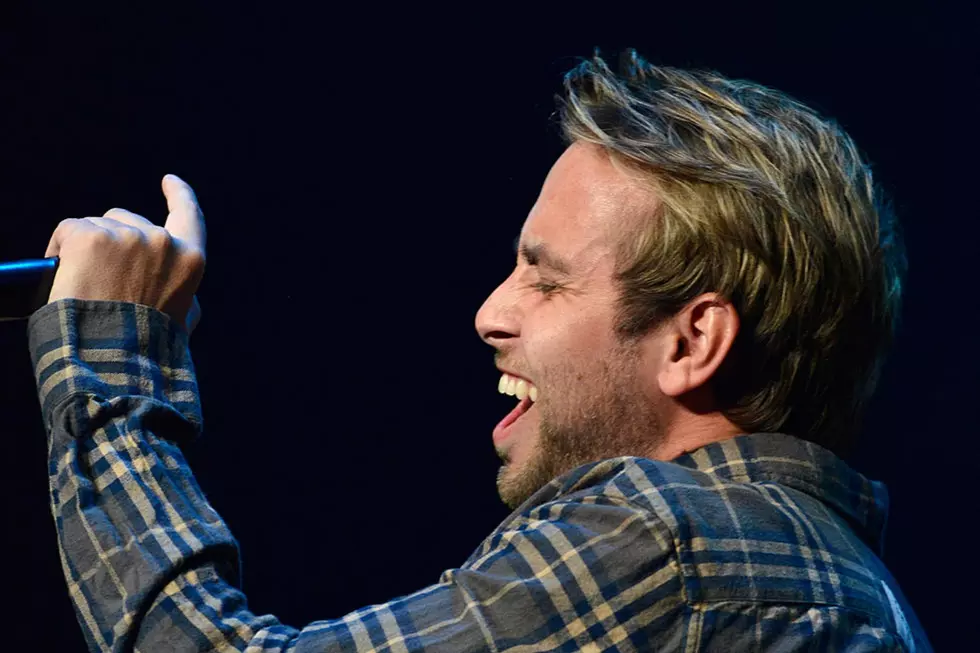 Issues Kick Out Tyler Carter Following Allegations of Sexual Misconduct and Grooming
Duane Prokop, Getty Images
Metalcore band Issues have kicked out vocalist Tyler Carter following allegations of sexual misconduct and grooming.
Taking to Twitter to share a short statement, the band said the following:
"Recently we have become aware of allegations against Tyler Carter, of grooming and sexual misconduct. We, Josh, Sky and AJ, will no longer be working with Tyler. We believe survivors."
Carter has yet to address the accusations himself, but other members of the scene have responded, most significantly the Amity Affliction's Joel Birch, who doesn't appear to have much sympathy for his fellow frontman.
"Hahaha that fuckin' asshole Tyler Carter really released a song called Escape My Love while being a sex pest huh? Hahaha," Birch tweeted in response to the allegations, before praising the remaining members of Issues for their actions.
There has been no comment from Issues as to the band's current status or whether a replacement for Carter is being sought.
Tyler Carter founded Issues in 2012 alongside vocalist Michael Bohn following the pair's departure from metalcore outfit Woe, Is Me. Prior to his departure, Carter featured on three albums: 2014's Issues, 2016's Headspace and 2019's Beautiful Oblivion. He has also worked on a solo project with musicians including ex-Falling in Reverse guitarist Jacky Vincent.
In other Issues-related news, ex-vocalist Michael Bohn's new band, the Villa, released their first material earlier this year. The band dropped two songs — "Turning Point" and "Ritual Abuse." Their ranks are rounded-out by several fellow scene musicians, including Kevin Hanson (Woe, Is Me), Turner Wood (Nightmares) and Michael Owens (Secrets).
Speaking about the new band to AltPress, Bohn said the following:
"We've done it [metalcore] for 10 years, which is part of the reason I wanted to step away from it after Issues because I had been doing it for so long," he continued. "I wanted to do something different and at least try something different. Now, we've come to the realization that it's what we're best at. Maybe there's a reason why we were successful in writing heavy music for 10-plus years. It's what we know and what we're best at. I didn't listen to a lot of heavy stuff, and I still feel out of the loop sometimes. When I was in WildHeart, I wasn't listening to a lot of metal. Now coming back into it, [I'm] discovering newer artists and bands that are in the heavy scene, so it's cool."
55 Scene Albums That Went Platinum
Scene Albums That Went Platinum