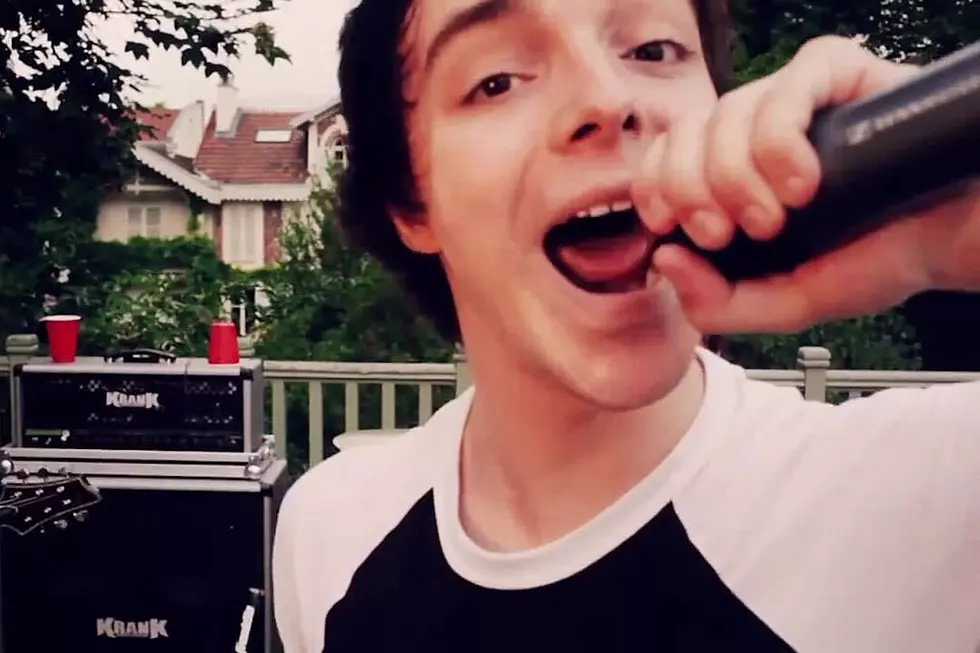 Chunk! No, Captain Chunk! to Return With New Music
YouTube: chunknocaptainchunk
Chunk! No, Captain Chunk! have confirmed they'll be returning with new music.
As part of Fearless Records' Fearless at Home livestream, frontman Bert Poncet spoke about the easycore band's plans to release new material in 2020.
"I have big news and I am incredibly excited to share with you that we are currently and actively working on new materials that will probably be released later this year," he said. "Mark my words guys, it's going to be huge so stay tuned."
Poncet also addressed the rumors that Chunk! No, Captain Chunk! had split up, given they haven't released any songs since 2016.
"I know we've been silent for a while now but first of all I would like to disprove rumors that the band broke up or whatever because we never did so that's one thing," Poncet stated. "Also, I would like to thank our fans for sticking around. We're very lucky and very proud to have such a great supportive community of fans. That's truly amazing guys so thank you, thank you for that. The truth is, we miss playing shows and I am very sad we had to cancel our participation in the few festivals we had planned this year because of the virus obviously but I promise we will make up for that."
Chunk! No, Captain Chunk! were set to appear at this year's Slam Dunk Festival in the U.K. alongside Sum 41, the Used and Mayday Parade, but the event was rescheduled from May to September because of the coronavirus pandemic, with Chunk! not a part of the new dates.
Chunk! No, Captain Chunk!'s last album, Get Lost, Find Yourself, was released in 2015, peaking at number 113 on the Billboard 200. Prior to that, the band put out two albums, 2010 debut Something For Nothing, and 2013's Pardon My French. The latter achieved first-week sales of 12,000.
The Parisians' most recent single, "Blame It On This Song," was released in 2016.
25 Scene Albums Turning 10 in 2020
25 Scene Albums Turning 10 in 2020