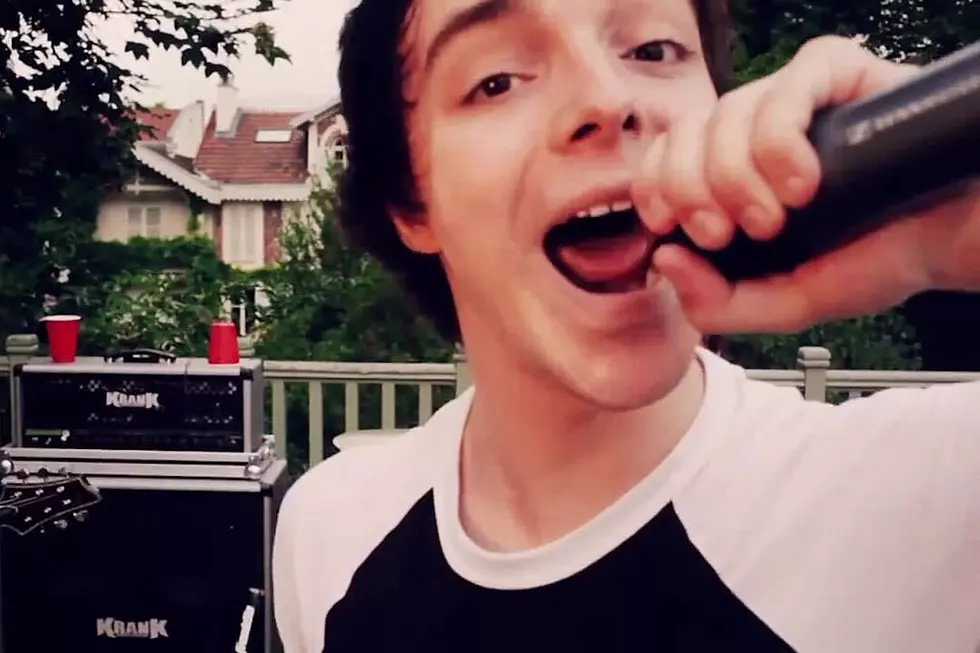 Chunk! No, Captain Chunk! Confirm New Album
YouTube: chunknocaptainchunk
Chunk! No, Captain Chunk! recently confirmed they are working on a new full-length effort.
The update comes after the French easycore act revealed earlier this year that they were "actively working on new materials."
At that juncture, in May, frontman Bert Poncet also addressed talk that Chunk! No, Captain Chunk! had called it quits, seeing as how the group hadn't released anything since 2016. But the musician quelled fans' fears that the band had split. At the same time, he hinted toward a future for the scene favorites.
Now, in portions of a Wall of Sound interview with Poncet that emerged in late October, the rocker has confirmed that a brand new album from Chunk! No, Captain Chunk!, the band's fourth, is indeed in the making:
We had been talking about new material for awhile now, and we were going to have one or two songs ready for Slam Dunk Festival (initially May 2020). Since that got cancelled, our label were like, 'Hey, why don't you guys write more songs, then you can come out with an EP or something?' So we kept writing and the label got really excited with what we came up with already. They were like, 'OK, what do you guys think about making an album?' We haven't really communicated on the fact that we're making an actual album yet, but everybody on our team is very excited about it. … The plan is now to have the album ready for 2021 and by its release, hopefully there will be festivals and tours again.
In the same interview, when asked if the outfit would "bring back some of the heavier riffs from their earlier releases," Poncet explained that there would be "something for everyone. From the typical Chunk! vibe of Pardon My French to even older stuff from our first album (Something for Nothing)."
He continued, "We really focused on making our sound evolve this time around. For a band like us that's in such a niche genre, it's not as easy to come up with a fourth album without being too repetitive or redundant."
Presumably, the record label to which Poncet refers is Fearless Records, the band's longtime label home. Chunk! No, Captain Chunk! have been with the Southern California-based indie imprint since the label re-released their 2010 debut album the year after it was first issued by InVogue Records.
Are you ready for some new Chunk! No, Captain Chunk! music? It looks like fans clamoring for fresh tunes are in luck. After all, the melody means everything to you and to me.
Chunk! No, Captain Chunk!, "In Friends We Trust"
25 Scene Albums Turning 10 in 2020