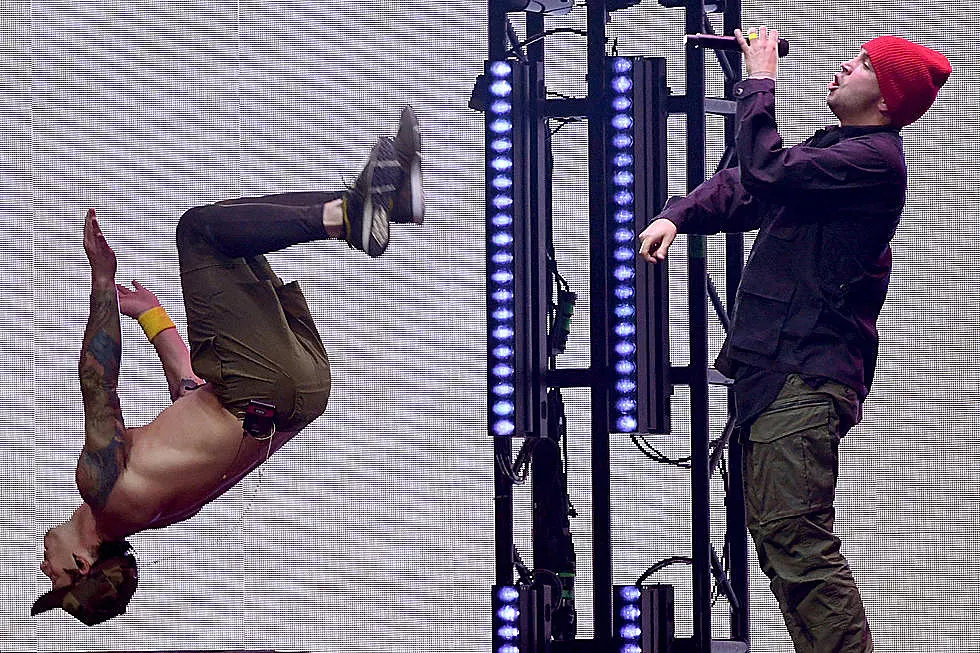 Twenty One Pilots Working on New Music?
Kevin Winter, Getty Images
Following the release of their last album, 2018's Trench, it looks like alt-pop duo Twenty One Pilots might be working on something new. Over the weekend, vocalist Tyler Joseph took to Instagram to share a picture from what looks to be a recording studio, with the caption "don't forget to keep your ears out from under your hood while cooking, or your rough mix will be too bright.."
Clearly, it's the "rough mix" part of that sentence that's got us excited, as it suggests new music is in the works.
Fans have recently been trying to unpack some clues from the band as to what the next move from Twenty One Pilots will be. The Skeleton Clique went into meltdown a short while back when the band changed their logo's shade of yellow ever so slightly, possibly hinting at either the end of or an expansion to the Trench era.
As far as the band's 2020 plans go, news is pretty thin on the ground, but Twenty One Pilots does have a string of festival and arena shows in Europe announced for the summer. Given recent developments, it wouldn't be surprising to see Joseph and drummer Josh Dun drop some kind of new material in the near future.
Check out the "rough mix" post from the Twenty One Pilots frontman below.
The 20 Most Anticipated Albums of 2020
Most Anticipated Albums of 2020