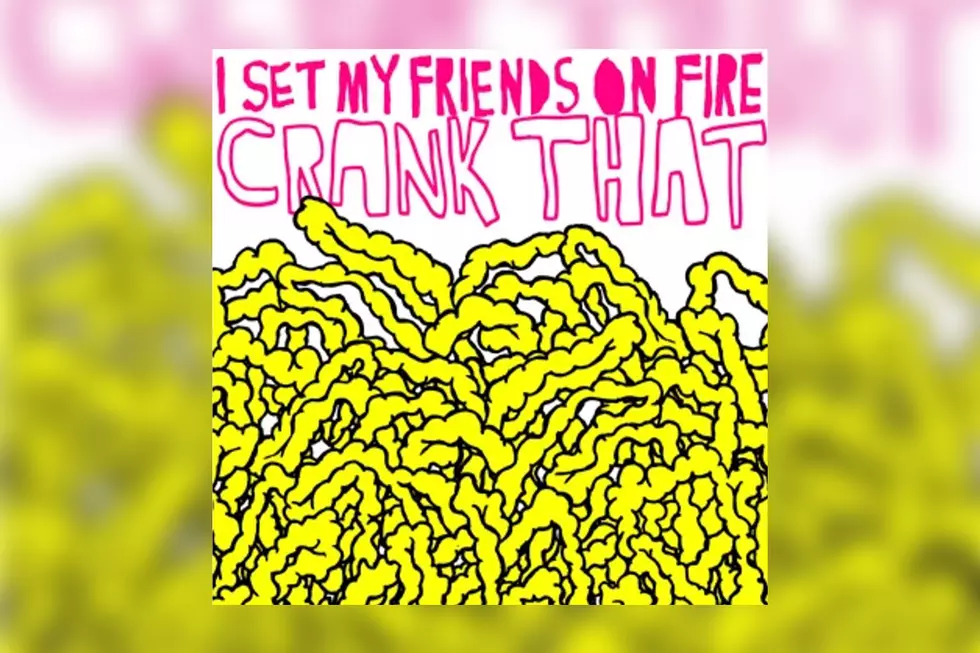 Remember I Set My Friends On Fire's "Crank That" Cover?
Epitaph
Long gone are the days of MySpace, however, the scars of early music streaming will last forever. Unluckily for you, I Set My Friends On Fire's unforgettable cover of "Crank That" will remain ingrained in our brains until the end of time.
Cast against indistinguishable screams and anti-melodic musicianship, Ithe experimental screamo band's version of the Soulja Boy classic became an anthem for "XD Rawr" kids everywhere, and you'd be lying if you said you weren't one of them.
Oddly enough, the cover in and of itself isn't even the most remarkable thing about the circumstances surrounding the song. The band's Myspace profile was actually deleted three times because the platform couldn't believe the cover was gathering 50,000 streams per day. Compared to today's standards of online music consumption, this cover is a true representation of how the streaming landscape has vastly changed over the course of the last decade.
The duo, composed of Matt Mihana and Nabil Moo, both 17 and 18 respectively at the time, even considered leaving MySpace and the band all together due to the false claims that they were using software to accumulate the cover's streams. However, other accounts had already begun to rip the song from LimeWire and pose as I Set My Friends On Fire.
"The thing that made me think this wasn't worth it is that the third time after we got deleted, someone made an exact replica of our page and even used our pictures," Moo shared in an interview with Miami New Times. "Matt's phone was off or something, so I wrote to the page, and some kid pretending to be Matt wrote back saying he'd call me. Then Matt finally called me and was like, 'What's up?' And it turns out those kids with the page were writing to everyone who said they loved us, and saying these hurtful things."
According to the feature, Moo's older brother and the duo's manager allegedly wrote a "strongly worded letter" to MySpace, posing as their lawyer, after their account was deleted for the third time. At the end of it all, the band's final account was reinstated.
While their cover of "Crank That" may stand as one of the band's most memorable contributions, the duo actually wrote and recorded two albums together, You Can't Spell Slaughter Without Laughter (2008) and Astral Rejection (2010). However, the original version of Astral Rejection was scrapped by Epitaph Records before its release, making Moo leave the band. The record was then rerecorded and released under a new lineup in 2011.
Following Astral Rejection, the band had more albums in the works, such as Caterpillar Sex and My Uzi Holds A Hundred Round Conscience, but neither were released in-full. In 2019, the original version of Astral Rejection with Moo was finally released via Epitaph Records.
Today, "Crank That" is the second most-listened to song from the band on Spotify, right behind "Things That Rhyme With Orange," from the same album.
If you're interested iconic more emo covers, check out our list of scene covers of popular songs.
Scene Albums That Went Platinum