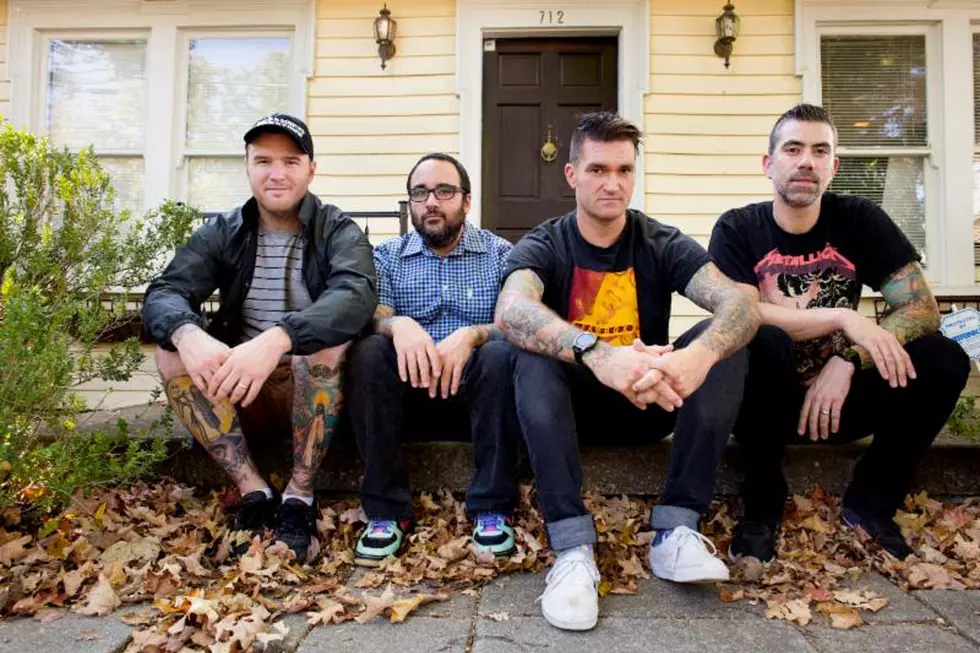 New Found Glory, Simple Plan, Knuckle Puck Announce Tour
Paris Visone
New Found Glory, Simple Plan and Knuckle Puck have announced a nationwide 'Pop Punk's Still Not Dead Tour.'
Running May 29 to June 28, the tour sees New Found Glory and Simple Plan billed as co-headliners with Knuckle Puck as main support. The announcement follows yesterday's news that New Found Glory's upcoming album Forever and Ever x Infinity will be released on May 29, the same day the tour begins.
New Found Glory also dropped a new track, "Greatest of All Time," this week.
The three bands playing the 'Pop Punk's Still Not Dead Tour' were announced in a goofy video featuring NFG vocalist Jordan Pundik and Simple Plan frontman Pierre Bouvier. Check it out below.
Pre-sale and VIP tickets are available now right here. There is, of course, a pizza party experience on offer.
Simple Plan are currently touring the U.K. with Bowling For Soup and Not Ur Girlfrenz following the release of their 2019 single "Where I Belong," which featured cameos from State Champs and We The Kings. Knuckle Puck, meanwhile, are about to embark on a headline tour of their own. The band's last album, Shapeshifter, came out in 2017.
The 20 Most Anticipated Albums of 2020
Most Anticipated Albums of 2020