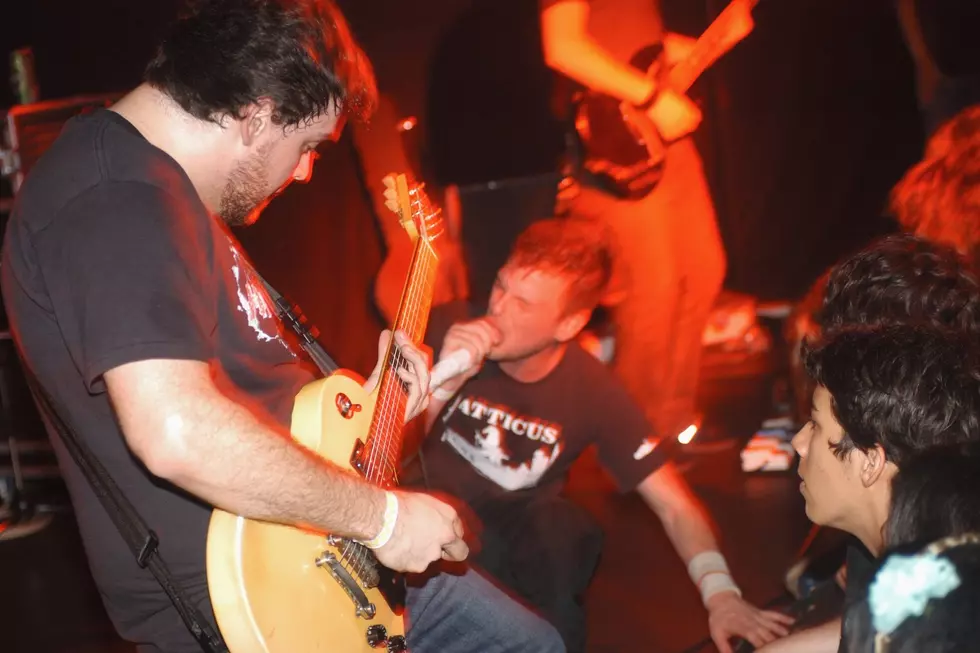 Hopesfall Return With Nine-Minute Post-Hardcore Epic 'Hall of the Sky': Listen
Hayley Madden, Getty Images
Hopesfall are back with a post-hardcore behemoth of a song that stretches out to a near-nine minute emo epic. And it's sure to give you all the feels.
The number's called "Hall of the Sky," and the fresh track from the veteran North Carolina rockers builds on the band's signature guitar-driven space rock. On top of that, it layers those expected passages with an intermittent dash of growly angst. You know, it's basically the sound the group's been toying with for most of their career. Listen to the latest result in the music video down toward the bottom of this post.
"The song is about the plight of an activist or a revolutionary — the danger of standing up against institutions that are bigger than they are," the band shared with BrooklynVegan on Monday (Feb. 24). The website premiered the lengthy new tune before it went live on streaming services the following day.
"Hall of the Sky," presumably a standalone single, is the first new material from Hopesfall since the outfit released their fifth studio album Arbiter in 2018. That effort was the band's full-length debut on Equal Vision Records, the same label that issued "Hall of the Sky" this week. Before that, Hopesfall spent their early years on Trustkill Records releasing albums such as Magnetic North (2007), A Types (2004) and The Satellite Years (2002).
Ready to blast off into the sky with Hopesfall? Better buckle your seatbelt for a post-hardcore rocket ride.
Hopesfall, "Hall of the Sky" (Official Music Video)
25 Scene Albums Turning 10 in 2020