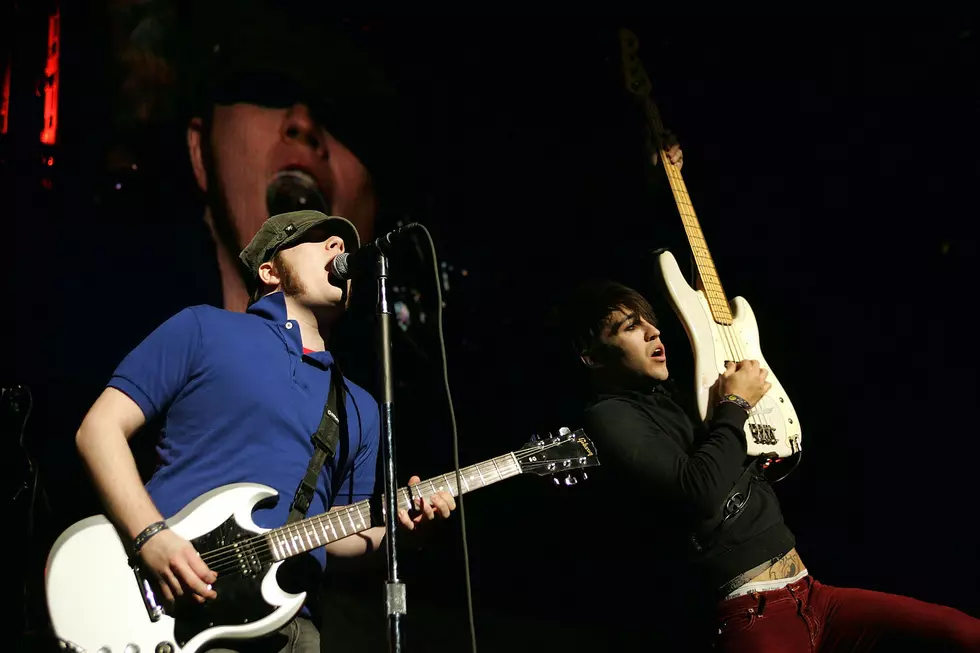 Fall Out Boy's 'From Under the Cork Tree' Videos Disappear From YouTube Ahead of Album's 15th Anniversary
Karl Walter, Getty Images
Where have Fall Out Boy's From Under the Cork Tree music videos gone?
And does their sudden disappearance from YouTube have something to do with the album's 15th anniversary this year?
After all, Cork Tree, which was the emo titans' second studio effort, was initially released in May 2005.
But this week, as noted by both astute viewers and rock rags such as Kerrang, the outfit's three clips from that album have seemingly been scrubbed from the ubiquitous video-sharing platform.
That means the vids for From Under the Cork Tree singles "Sugar, We're Goin' Down," "Dance, Dance" and "A Little Less Sixteen Candles, a Little More 'Touch Me'" are nearly nowhere to be found online as of Monday (March 9).
But perhaps the band is doing something special to those clips ahead of the album's anniversary.
Seemingly supporting that theory is the three videos' absence from an official Fall Out Boy playlist on YouTube called "Remasted FOB Vids." Indeed, the trio of tunes is surprisingly absent from that mix. But, questioningly, exactly three "deleted video" entries appear in the playlist's inventory itself.
Meanwhile, classic Fall Out Boy clips such as "Thnks fr the Mmrs" and "This Ain't a Scene, It's an Arms Race" are still available to watch among that same playlist.
Will the Cork Tree-era vids possibly get a visual polishing in time to be re-uploaded to YouTube for their parent album's 15th anniversary? Or is something else afoot? It seems like fans will just have to wait and see.
For now, however, associated live videos such as Fall Out Boy's 2005 Sessions@AOL performance of "Sugar, We're Goin' Down" still exist on YouTube. So does another live clip of the same tune. Enjoy those below.
Fall Out Boy, "Sugar, We're Goin' Down" (Sessions@AOL, 2005)
Fall Out Boy, "Sugar, We're Goin' Down" (Live)
See Fall Out Boy in 55 Scene Albums That Went Platinum