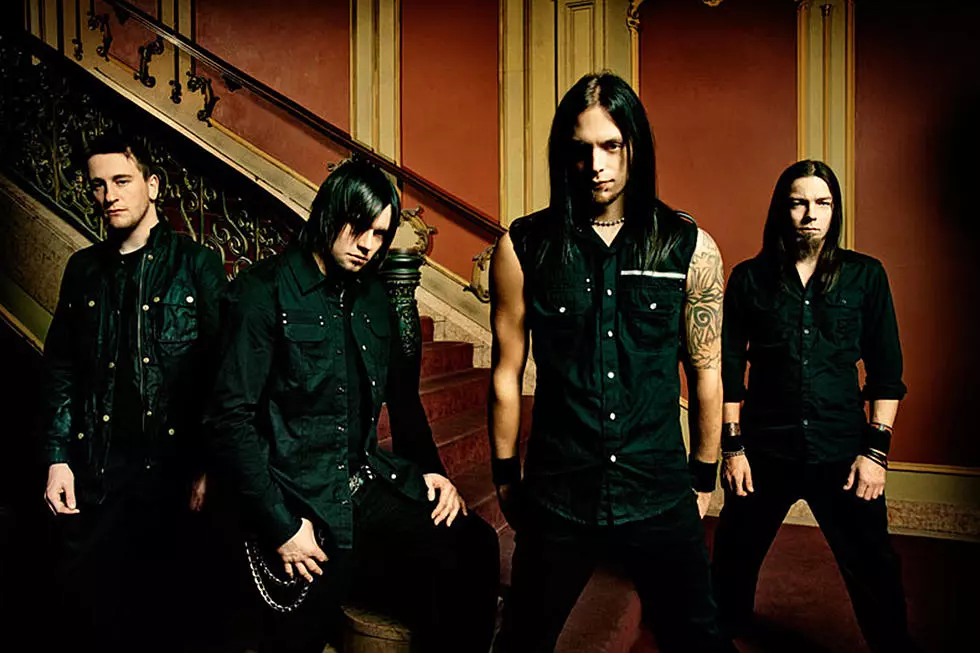 Bullet for My Valentine to Return to Heavy Sound on New Album
Sony
Bullet for My Valentine have confirmed that work on a new album is well underway, and that it's sounding "pretty brutal."
Speaking to Rock Sound, frontman Matt Tuck stated that the band have seven finished songs, with work on the record currently on hold because of the coronavirus outbreak.
"We've never had this much at this stage pre-recording," Tuck explained. "There are seven [songs] that are finished in my eyes. Vocals, everything. Demoed up and ready to go. We've got a good head start and then this happened and stopped the train. It's not ideal. We did have a lot of plans for writing and making a record, which are on the back burner now until further notice. It's not the end of the world but we're glad we took the time last year and the beginning of this year to write and record and demo rather than sit on our arses."
Tuck then went on to outline how this new Bullet for My Valentine material is a return to their heavier roots, in contrast to the modern nu-metal sound of 2018's Gravity.
"It's pretty brutal to be honest," he said of the tracks they've demoed. "It couldn't be more of a contrast from Gravity in the ferocious style. You've got to with what you want to go with as a band and as a songwriter. You've got to go with what's floating your boat and this time around the heavy stuff was just coming out in masses. The riffs are crushing. It's probably 60 percent aggressive vocal and 40 percent clean, which as a ratio we have never really dabbled with before. It's very heavy, it's very gnarly, it's very technical. For the Bullet fans out there who like this side of the band, they're going to lose their minds. It's very cool and very exciting."
Gravity produced Bullet for My Valentine's lowest first-week sales — 20,675 units — since debut LP The Poison. At their peak, the band recorded first-week numbers of over 70,000 with 2010's The Fever.
55 Scene Albums That Went Platinum
Scene Albums That Went Platinum