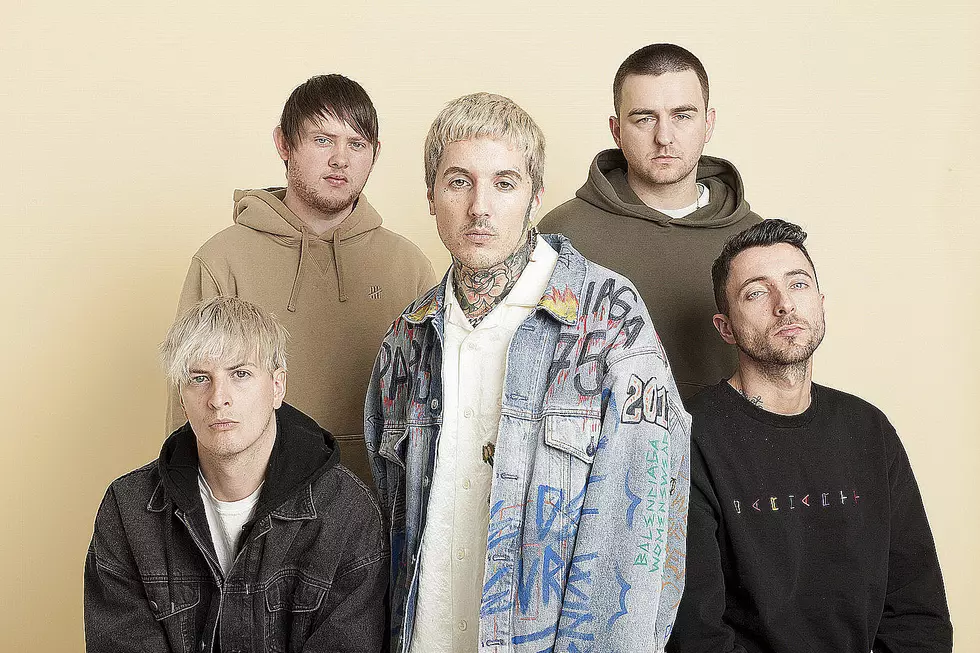 Bring Me the Horizon Is a Nu-Metal Band, According to Keyboardist
Justin Borucki
Bring Me the Horizon is a nu-metal band, according to a recent interview keyboardist Jordan Fish gave to Loudwire.
"We are a nu-metal band, in my opinion," Fish stated in reference to Bring Me. "Obviously, we're a little different, and there are a lot of different influences and stuff, but we're definitely the equivalent of that era, because we grew up on it."
Check out the full interview, in which Fish discusses his favorite samples, below:
The genre to which Bring Me the Horizon belong has long been a debate within the scene. Having started out as a deathcore outfit with 2006 debut Count Your Blessings, the band made a bold transition toward a more mainstream-leaning metalcore sound on 2013's Sempiternal, which was Fish's first album with the band.
Such is the extent to which Bring Me's sound shifted away from their heavier roots post-Sempiternal, Fish has been widely credited as a major factor in the band's transformation into a radio-friendly rock band.
That's the Spirit — which dropped two years after Sempiternal, in 2015 — saw Bring Me the Horizon shooting for an out-and-out radio-rock sound, with the release of the single "Drown" one of the most significant scene moments in recent years.
Following the release of 2019's experimental records amo and Music to listen to..., the band somewhat returned to their heavy origins on 2020's POST HUMAN: SURVIVAL HORROR EP, which included both heavy metal ragers ("Dear Diary") and the more palatable nu-metal sound to which Fish references on the likes of "Teardrops."
Elsewhere in the interview, Fish reveals the origins of the track "Can You Feel My Heart," which was one of the first pieces of music that he worked on with Bring Me the Horizon frontman Oli Sykes. The song has gone on to become one of the band's biggest hits on streaming platforms, and currently stands at over 145,000,000 million plays on Spotify.
Scene Albums That Went Platinum